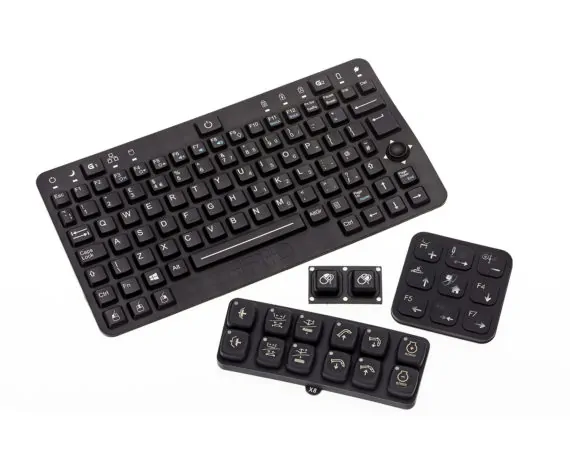 Rubbertech is a genuine UK manufacturer of rubber moulded products. Our factory in Gloucestershire has been established for over 30 years.
The equipment in the UK factory is capable of processing most modern technical elastomers. Large investment has been made in the last few years to completely replace all of our moulding equipment with the latest computer controlled moulding presses to ensure the highest moulding standards can be achieved.
This allows us to produce mouldings that will achieve various chemical, temperature, electrical and environmental standards and also with the option of metal to rubber bonding.
We have in house printing and spraying facilities that can offer various protective and cosmetic finishes to our silicone rubber mouldings, these coatings can alter the texture, colour and wear resistance of the mouldings. We can also mould in thermo chromic material that will change the colour of the moulding with temperature.
A recent addition to our finishing area is a laser etching machine, along with further investment in our spraying area this now allows us to offer UK production of high quality backlit keypads at similar prices to the Far East factories.
Rubbertech always look to offer customers best service and delivery and offer to hold stock of parts to help reduce lead-times.
Rubbertech are committed to quality, continually looking at our processes to improve where possible and 100% inspect all mouldings before being despatched. We ensure all measuring equipment is regularly calibrated and have in house non-contact video measuring equipment to ensure accuracy.
We are credited to ISO 9001 and we encourage customers to visit our factory where we can discuss your requirements further and also explain the processes we use.
We like to think that with our depth of knowledge over many years we can offer a solution to meet your requirements.