News 19-11-Instrument-Covers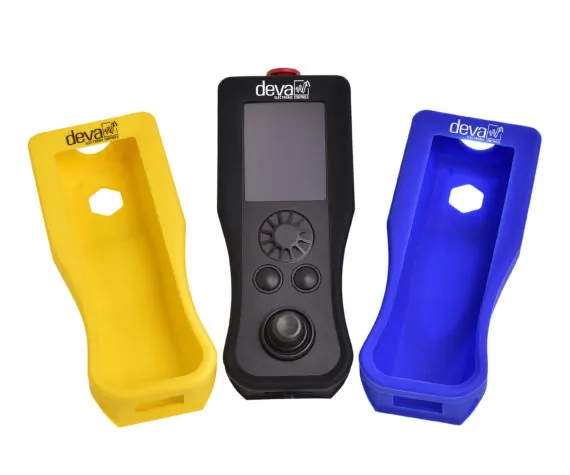 News 19-11-Instrument-Covers
Instrument covers
Above are covers we designed and produced for Deva Electronic Controls. We mould rubber instrument covers, mainly for handheld units. They help protect against knocks, give improved feel, a more secure grip so the device is less likely to be dropped, finally a cover can improve a unit cosmetically. See more here.
Operating Temperature ranges
Rubber has an operating temperature range within which it can work without degradation. Rubbers also have an extended short time operating temperature range (outside the norm).. click for more
Compression and Transfer Moulding
Compression and transfer moulding are two of the most common methods of moulding rubber into complex shapes. See diagrams and further details here.
We are specialist rubber moulders, producing market leading keypads, key mats and buttons, membrane keypads, also seals and gaskets, gaiters and bellows, manifolds wheels and tracks, instrument covers and over-mouldings, grommets, bungs and much more..
I hope you'll be in touch when you next need rubber mouldings.
Kind regards