Ventilator challenge, increasing our output tenfold.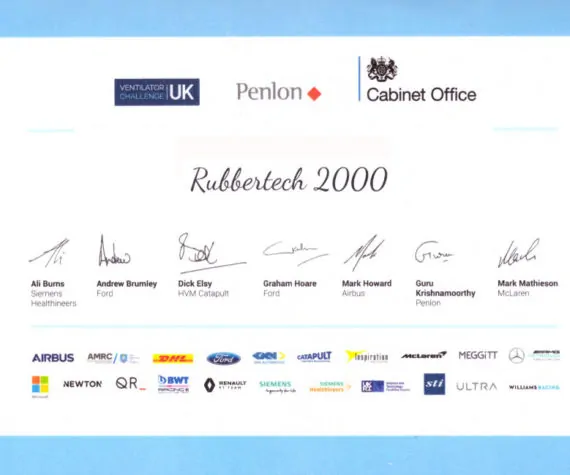 We were approached in early April 2020 to supply critical mouldings for the Penlon ES0 2 ventilators as part of the Ventilator Challenge UK Consortium.
Our particular challenge was to increase our output tenfold to supply over 3,000 components a week for a total of 15,000 units.
We set about increasing our output levels, at first moulding with existing tooling, while, at the same time, commissioning new higher throughput multicavity tooling, to come on stream as quickly as possible.
We were determined not to be a limiting factor. Our production staff worked two shifts and bank holidays and we made daily shipments, that and the new tooling significantly increased our output rate so that just 6 weeks later we were able to complete supply of the 15,000 mouldings required.
This was an amazing achievement by our team in the factory of whom we are rightly proud and of our toolmakers, who turned around new tooling in record time. Overall, it was very satisfying that we were able to contribute to the national UK effort.
Penlon Certficate 1 pdf – Penlon Certificate 2 pdf
Rubbertech 2000 is capable to respond to our customer's needs, even when they involve producing ten times as many of an item than had been previously produced.
Please do contact us with your enquiry.