The production of a silicone eye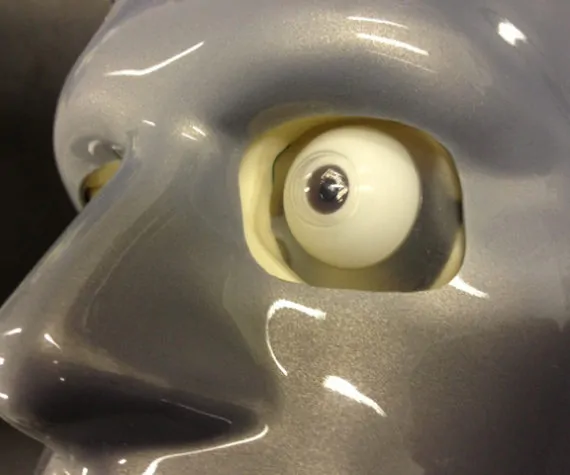 Our customer wanted to produce tactile synthetic eyes. The eyes needed to be as realistic as possible and replicate the consistency of a real eye so that surgeons can be trained and develop operating skills without the need to use animal tissue.
To produce this part, we had to consider the different properties of each component that makes up the eye model. The eye needed to be produced in two parts, and part one would be the main mass of the eye that would normally be the vitreous fluid and lens area (the white area). This area is very soft, so the material needs to reflect this and is almost sponge-like in texture.
The second part would be the thin outer skin of the eye that includes the cornea (clear moulding). This moulding needs to be produced with a very thin section and using glass like clarity to truly match the look and feel of a real eye.
Finally, the tool we produced was cut to very fine tolerances to achieve the correct thickness of the cornea section and had to have a very highly polished finish to achieve the very best clarity when moulded.
The parts, when assembled, do offer a very good training tool for surgeons; the material has a similar thickness, clarity, and hardness to a human eye and so offers a realistic feel when cutting with a scalpel.