Special low friction coated seal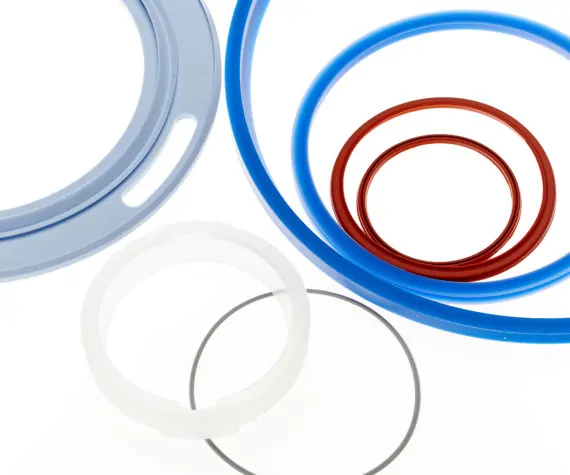 Our customer's product is used in operating theatres and required a gas tight rubber seal which retained a fitting that would need to be quickly interchanged.
We produced a new tool to manufacture the silicone seal and soon found that even with polished finish, the moulding had very high friction so caused a problem in the assembly.
The solution was to mould the seal and then apply a special low friction silicone based spray coating. This coating gave the moulding a "silky" feel, and offered the low friction that the customer was looking for.
The silicone coating is very hard-wearing as it is similar to the coatings often used on silicone keypads to protect the printed legends from wearing off, but also has the added benefit of reducing dust and dirt attraction, so keeps the seals much cleaner.