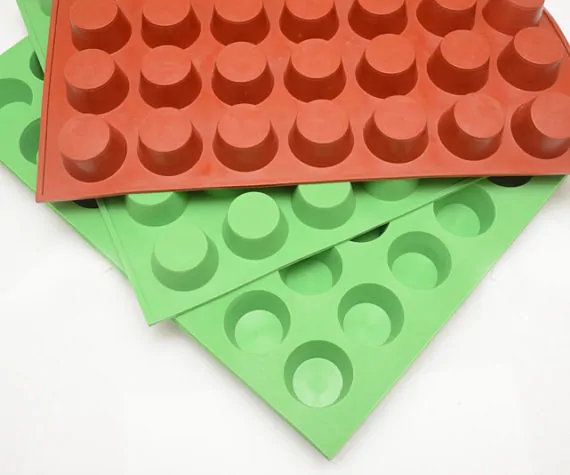 From creation to presentation, rubber and silicone mouldings are now an integral component of the food manufacturing procedures. The food sector makes substantial use of silicone rubber, which is valued for its outstanding temperature tolerance, durability, low toxicity, and compliance with food safety regulations. Rubbertech has significant experience manufacturing custom rubber mouldings for discerning clients in highly regulated industries, including ISO9001 batch traceability compliant items composed of FDA approved/food grade rubber.
Rubbertech are able to employ custom moulding techniques to manufacture components for numerous applications across the food industry such as:
Standard & bespoke gaskets for food processing and in house transportation
Rubber seals for appliances
Bespoke baking mats, moulds and other commissioned mouldings
Rubbertech's continued investment in new moulding technology and inspection equipment ensures we maintain our ability to supply products to the high quality standards required by this industry.
Our team will be with you from initial discussions through to final delivery. We welcome site audits and the opportunity to discuss design and specific quality standards that new projects may require. The Rubbertech Team can provide advice on compound choice, alongside offering drawings, 3D printed prototyping and clear timescales for delivery.
Please contact us to arrange a meeting.