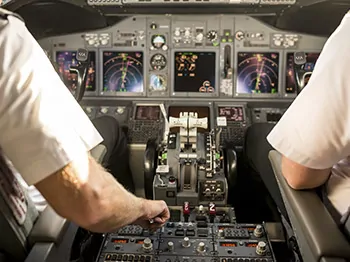 Rubbertech have been manufacturing high precision rubber mouldings for the Aerospace Industry for over 25 years. Our products have included high temperature seals and bellows, rubber to metal over-mouldings and keypads for passenger entertainment controls.
Aerospace industry is extremely demanding and often our mouldings have to withstand wide temperature ranges and require resistance to certain oils and fuels, with our material suppliers we can ensure the correct material is used for the application. We would often look to Fluorosilicone, NBR, EPDM or Viton as material options depending on the specification required.
Our continued investment in new moulding technology and inspection equipment ensures we maintain our ability to supply products to the high quality standards and reduced lead-times required by this industry.
We welcome site audits and the opportunity to discuss design and specific quality standards that new projects may require, please contact us to arrange a meeting.