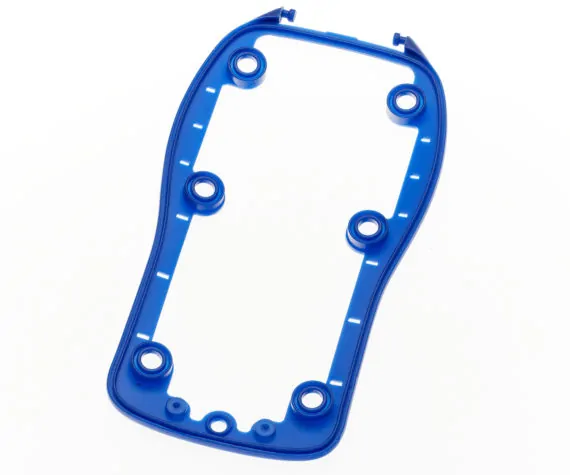 Rubbertech manufacture custom rubber seals in many different materials, choosing the correct material is extremely important.
This of course depends on the environment and end use of the assembly and the level of seal specified by our customer.
Although we are primarily a silicone moulding company we do mould rubber seals in other materials if the product demands, such as Neoprene, Nitrile, EPDM, Fluorosilicone and TPE materials.
We manufacture custom seals in the UK and far east. We can supply moulded seals, high temperature seals, custom silicone seals. As mentioned, bespoke and custom silicone seals, neoprene, nitrile, viton, and EPDM seals. More on materials see our materials page.
Customised Rubber Applications
The materials we use mean we can offer rubber seals with specific properties, such as:
Food Safe approved
Flame Retardant materials approved to UL standards
Conductive
Medical class approved
Anti-bacterial additive
High and Low temperature ranges
Steam Sterilization Resistant
RF screening grades
ATEX approved
Pantone and RAL colour matched
If a rubber seal is required as an assembly to metal or specific plastics including PTFE then we can over mould these two materials to form a better seal and reduce assembly costs for our customers.
Rubbertech can also supply rubber seals produced by extrusion methods; these are either supplied in lengths to specific cross section or can be joined after extrusion to form a complete unbroken seal.
These methods require tooling which can range from low cost for punch or extrusion tools to higher costing compression and injection tools. The best method is ultimately decided by the design of the part and the estimated quantities required.
Rubbertech have excellent relationships with material suppliers and toolmakers, this enables us to offer prompt service, value and flexibility regardless of how large or small the enquiry may be.
Talk to us, we want to supply your rubber seals!