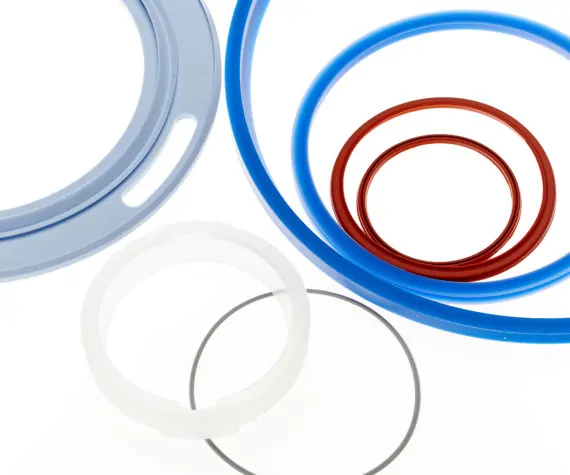 Rubbertech 2000 has been manufacturing rubber gaskets for over 30 years.
Rubber gaskets are often produced using a die-cutting tool and then punched out from a sheet of rubber, this is the most cost-effective method of manufacture as it offers minimal tooling cost and low unit cost. Many materials are kept in stock so from time of order to delivery can be as short as 7 days.
Die Cutting
Rubber gaskets can be punched from silicone rubber, EPDM rubber, Nitrile rubber, Neoprene rubber and several sponge rubber materials. There are many different thicknesses available and we can also supply with adhesive backing applied.
Rubber gaskets, silicone gaskets, neoprene gaskets, viton gaskets, nitrile gaskets, silicone rubber gaskets, custom rubber gaskets. We would welcome the opportunity to discuss your needs!
Compression Moulding
Rubber gaskets can also be moulded using steel or aluminium compression tooling. This is more expensive and does require higher tooling investment than the die cut method. This method is suited to gaskets that require either very high tolerance on thickness, where the gasket needs to be shaped rather than flat or where the gasket needs to be over-moulded to a metal insert or plate. Often parts that are over-moulded to an insert can then reduce the customer assembly time or improve sealing within the assembly.
The method of production ultimately is decided by the design of the rubber gasket, we would always look to quote the most cost-effective solution.
We welcome enquiries however small or large for rubber gaskets, to allow us to offer a quotation we would require a 2D sketch / drawing or preferably if available a 3D STEP or IGES file and either a material requirement or information on how and where the gasket would be used so we can advise best material.
Call or email for further information, or a quotation.