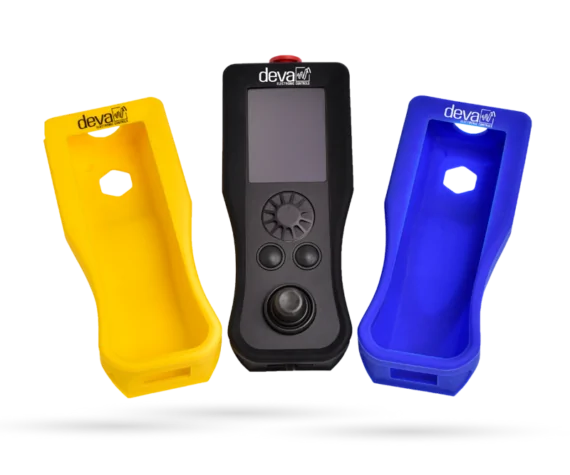 Rubbertech supply many customers with bespoke protective rubber cover mouldings for instrumentation.
Like covers you purchase to protect your mobile phone these moulded covers offer impact protection and help to extend the life of the product. As with the keypads we manufacture, these protective cover mouldings can be printed and sprayed to add further value to the product.
All our protective rubber cover mouldings are either compression or transfer compression moulded. The tooling is more expensive for these mouldings as it will often require complex internal cores for the parts to mould around, however if quantities are low hundreds we may be able to use Aluminium tooling to keep the cost down.
Protective Rubber cover mouldings can be moulded in a variety of materials depending on the operating environment of the product, for most products we can use silicone rubber as this allows for easy printing and spray finishes. However, if the product is to be used in a harsh environment we would also consider EPDM, Neoprene, Nitrile and HNBR materials.
To ensure good fit of the protective rubber cover we can advise how to calculate the correct internal dimensions to offer a good tight fit, alternatively we can mould threaded inserts into the moulding that are chemically bonded, so the cover can be screwed directly onto the product.
All our rubber mouldings are 100% inspected and first off samples supplied with FAI reports. Operating to ISO 9001 and with continued investment in the latest technology and staff training ensures our customers receive quality rubber mouldings supplied with a high level of service.
We welcome enquiries however small or large for protective rubber cover mouldings, to allow us to offer a quotation we would require a 2D sketch / drawing or preferably if available a 3D STEP or IGES file
For more information on types of rubber mouldings we manufacture see the links below or the menu along the top of the page.
Please call (+44) 01594 826 019, or email for further information or a quotation.