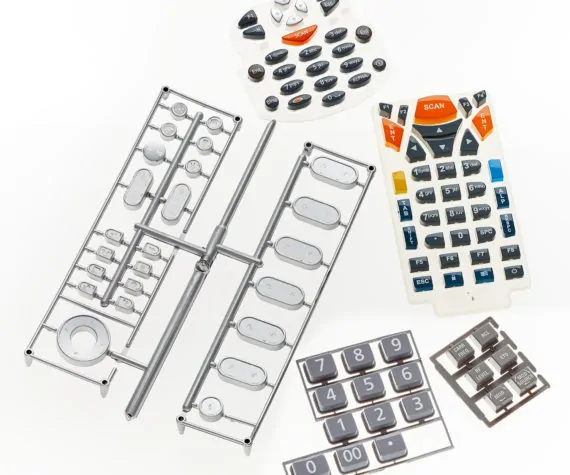 For many customers plastic key caps are an essential component of their keypad assembly.
Plastic caps offer a hard wearing durable feel to the end product and can be printed, sprayed, laser etched, backlit and chrome plated.
Plastic caps can be produced in ABS, Polycarbonate and Acrylic depending on the product requirements.
Caps can also be produced using a two shot moulding process so that the legends are produced from a different coloured plastic to that of the main cap material, this is more expensive but on high volume and high usage products it eliminates the problem of printed legends wearing over time.
Please contact us with your requirements.