Double Injection Mouldings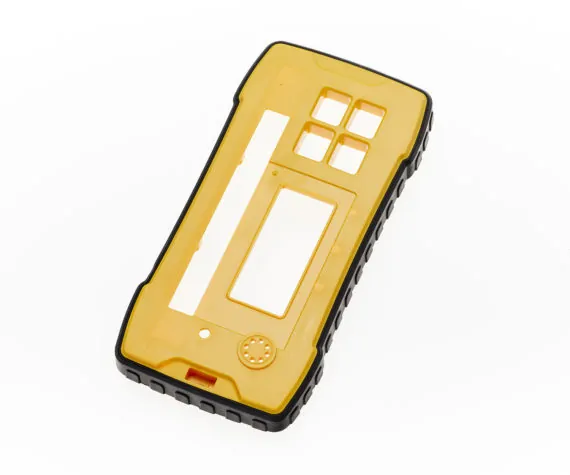 To further enhance the value and ascetic appeal of products, customers often look to over mould plastic to rubber or double inject two different plastics together.
These two methods of production allow a part to be produced in two different material types or colours without the need for additional, often expensive assembly operations.
For over moulding, generally a TPE thermoplastic rubber is used to co-mould onto a plastic material, usually ABS or PC in a two tool stage process. This is used on many instrument cases where the customer wants to produce a case that has a durable feel and to offer further impact protection to the plastic shell.
The 2 shot or double injection moulding process allows for two separate hard plastics to be moulded simultaneously. The method used depends very much on the design of the part and also the quantities of production that will be required. This is sometimes used to produce high usage plastic key caps with the legend being a different colour plastic rather than being printed.
Capabilities for our double injection process range from 125T to 380T machines.
Please contact us with your requirements.