News 21-08 Manifolds Wheels and Tracks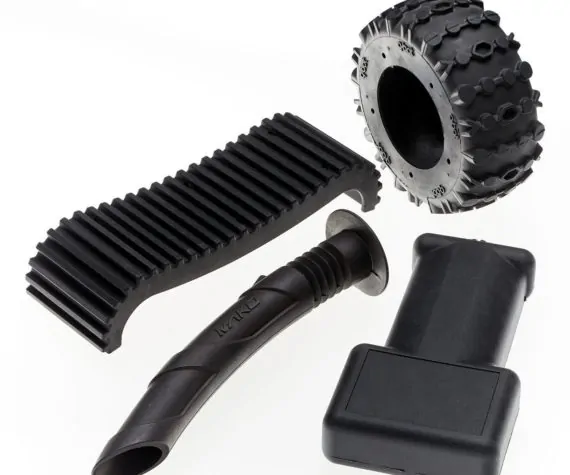 21-08 Manifolds Wheels and Tracks
We are often asked to mould unusual items.
The wheel / tyre in the image above, for example, from a moulding point of view is a complex item.
We have produced inlet manifold gaskets for high performance engines which were metal in a rubber sandwich.
And we have moulded one piece rubber tracks for remote controlled vehicles.
We are approaching the time when we can give you feedback on our project to use 3d printing to increase our capacity to produce rapid prototypes. We have had successful trials and I hope will be able to give some positive news probably in the next newsletter.
Rubbertech 2000 are a specialist rubber moulding company, producing market leading keypads, key mats, buttons and membrane keypads, also seals and gaskets, gaiters and bellows, manifolds wheels and tracks, instrument covers and over-mouldings, grommets, bungs and much more..
We would love to talk about your rubber moulding needs, phone, email – or visit us at rubbertech2000.co.uk if we are online, we would love to chat.