News 21-07-bellows-and-gaiters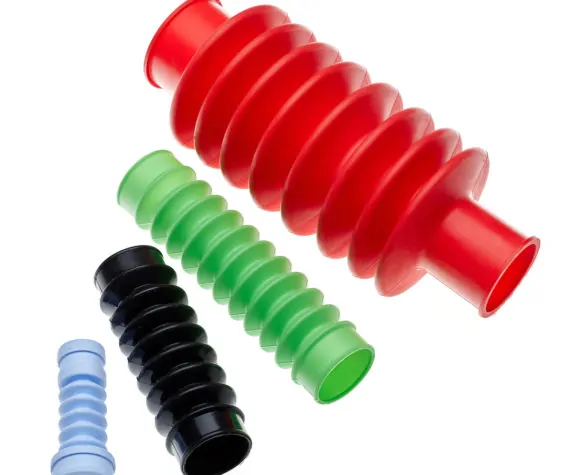 21-07-bellows-and-gaiters
Rubber Bellows and Gaiters protect moving parts from dirt in the surrounding environment. Whether it be a shaft extending and retracting or a pivot point, a bellow or gaiter can keep the dirt out and extend the life of the components they protect.
Bellows and gaiters can be moulded in steel or aluminium compression or transfer mould tools, with typical wall thicknesses of 1 – 1.5mm.
They can be moulded in a variety of materials, depending on where they will live their life, and which materials they will be in contact with. Bellows and gaiters can be moulded in Silicone, Neoprene, Nitrile, EPDM, Fluorosilicone, Viton or TPE materials.
If moulded in silicone, colour can be matched to Pantone or RAL colour references. Other materials also usually offer some colour options.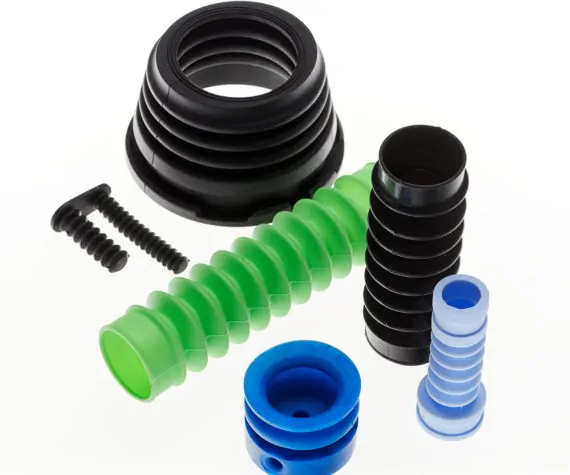 Rubbertech 2000 are a specialist rubber moulding company, producing market leading keypads, key mats, buttons and membrane keypads, also seals and gaskets, gaiters and bellows, manifolds wheels and tracks, instrument covers and over-mouldings, grommets, bungs and much more..
We would love to talk about your rubber moulding needs, phone, email or visit us at rubbertech2000.co.uk if we are online, we would love to chat.
Kind regards