You can afford to get into custom rubber moulding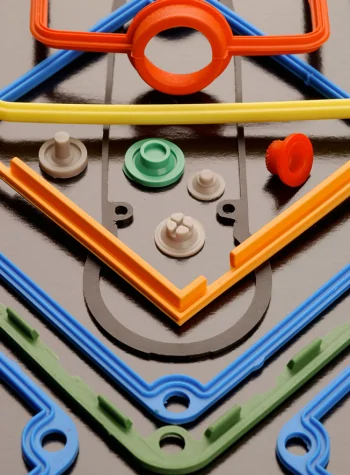 You might be pleasantly surprised at how easy and economical it can be to have a custom rubber moulded part made for you!
Usually prospective customers will call or email Rubbertech. You want a rubber part of some description but are not sure exactly what the procedure is and what the costs are likely to be.
Typically, you will have a 2D or 3D CAD drawing from which a quotation can be made, sometimes we may suggest small changes to your part, to make it easier to mould and thus reducing the tool and unit costs.
Our quotations mention both tooling and unit price and often we look to offer several different tool size options, all worked out with the projected volumes in mind.
Tooling can be prototype tooling designed for lower initial volumes of the part, or can be a more complex multi-cavity tool, designed for higher volumes of production.
Where simpler mouldings are concerned, prototype tooling can often come in at some hundreds of pounds, and can often be made in two weeks ready for prototype parts to be moulded almost immediately.
Rubber compression moulding tools are usually a fraction of the cost of injection mould tools with even the most complicated designs often costing much less than the simplest injection tool.
If you are thinking of getting a rubber part manufactured, it might not cost as much as you had expected. Send us your enquiry for a free no obligation quotation!