Where to buy rubber gaiters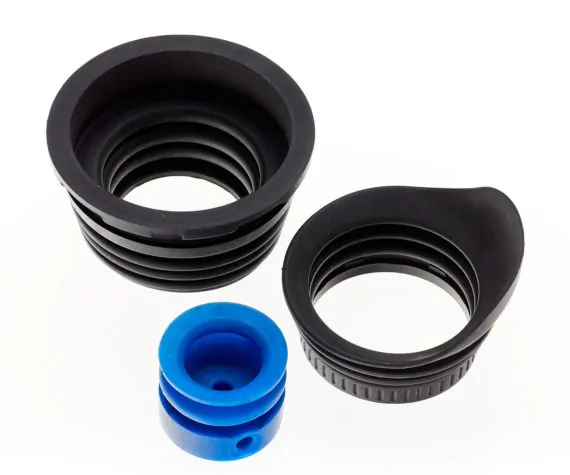 If there is no suitable off the shelf option, Rubbertech 2000 can create a bespoke custom gaiter specifically for you!
Manufacturing a rubber gaiter requires a mould tool so if it is low quantities required the first step is to see if a standard gaiter exists that will fit your needs. Check gaiter stockists. Ask for an off the shelf item that suits.
Bespoke design
Ideally, you will have a drawing and a 3D step file, this will speed things up and allow us to offer a more accurate quotation. If drawings are not available, we need to know the inside diameters of each end, the closed and extended length of the gaiter and the outside diameter.
We also need to know the material you want your gaiter moulded in. We can help with selecting materials, given the unit's operating environment, ambient temperature range, any exposure to UV, chemicals, oils and the like.
Finally, we need to know how many you want?
We can then quote you for bespoke tooling and unit prices.
Note, this bespoke tooling will be exclusively yours, we will never mould gaiters in your tool for anyone else unless instructed to by you.
If you are new to working with Rubbertech 2000 and would like to increase your confidence in us as a prospective supplier, we positively encourage inward visits. You are welcome to visit our factory, chat with the team, have a guided tour and see various rubber items being produced.
To arrange an inward visit, or to open communications with us, chat to us on our website, call (+44) 01594 826 019, use our contact page, or email sales@rubbertech2000.co.uk