New video measuring equipment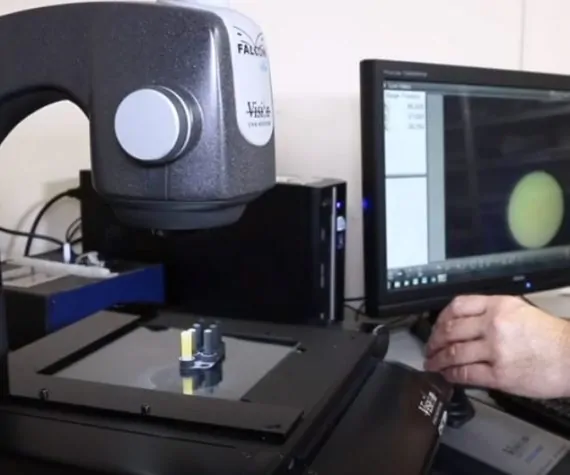 Rubbertech are continually looking to invest in equipment that can improve efficiency, quality and service for our customers; with this we have installed a new video measurement machine. The machine is fully automated CNC, 3 axis non-contact video measuring and allows us greater accuracy of our first article inspection reports we supply for new mouldings.
The machine is fully programmable for specific parts and so with the motorised measuring platform allows multiple measurement points to be calculated in seconds saving time and offering repeatability and confidence to our customers in the results. These results including screen shots of the measurement points can be easily exported into a report and then emailed or printed and supplied with the parts to the customer for final approval.
The machine is also to be used for checking on our laser etched keypads as without this level of measurement laser etching setup is extremely difficult due to the positional accuracy required.