New vacuum compression moulding machines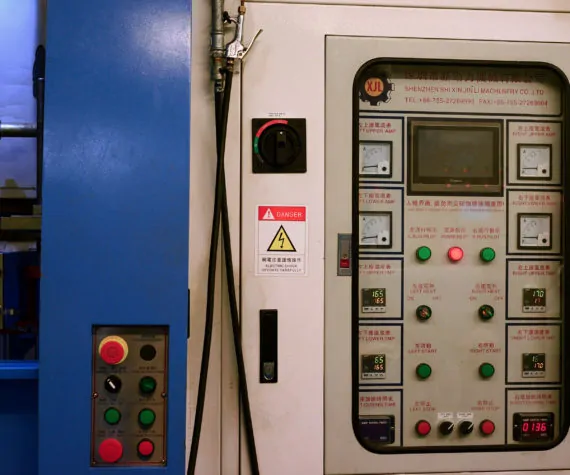 As part of Rubbertech's commitment to improving quality and efficiency we have recently installed several new 200T Vacuum Compression moulding machines.
These new machines have an increased platen area meaning we can operate larger rubber moulding tools than before. This larger moulding area allows us to offer increased tool sizes to customers resulting in lower unit costs, it will also help us produce certain types of moulding design more efficiently than before, designs such as moulded instrument covers and deep sided rubber gasket mouldings.
Due to increased cost of transporting goods from the Far East to the UK, manufacturing is often the most efficient method of production in terms of both cost and delivery. These new moulding machines will ensure that Rubbertech can offer UK production for many of our rubber mouldings products to our customers at competitive prices.