Minimum order quantity for rubber mouldings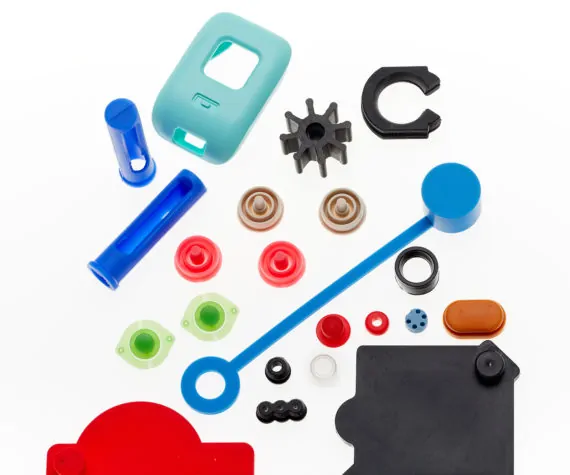 We are often asked what is the MOQ or minimum order quantity that must be placed, we always answer with "you can have any quantity you like".
However, although we will supply 1-off if needed, this is an expensive method of purchase.
All our rubber mouldings regardless of quantities required require a mould tool. The moulding material and design of the part will determine if this tool is made from steel or aluminium. Where possible we offer aluminium tools for small quantity requirements as it is quicker and easier to cut the tools from this material and so, in turn, a cheaper tool option.
As most rubbers have limited shelf life we do not hold stock material, so we would need to order material. This often only takes a few days but for small quantities, the price is much higher than that of large production batches.
When ready to mould we need to fit the mould tool and prepare the material for moulding. The mould tools require cleaning before being fitted and then several hours sometimes to heat up before they are ready for moulding. The materials we use are cut to optimum size and weight using bespoke machinery that also requires cleaning after each run to ensure we avoid colour contamination.
All orders however large or small receive the same level of service, just be prepared to pay a slightly higher unit cost for smaller quantities.
If you are new to working with Rubbertech 2000 and would like to increase your confidence in us as a prospective supplier, we positively encourage inward visits. You are welcome to visit our factory, chat with the team, have a guided tour and see various rubber items being produced.
To arrange an inward visit, or to open communications with us, chat to us on our website, call (+44) 01594 826 019, use our contact page, or email sales@rubbertech2000.co.uk