How do you want your silicone rubber keypad to feel?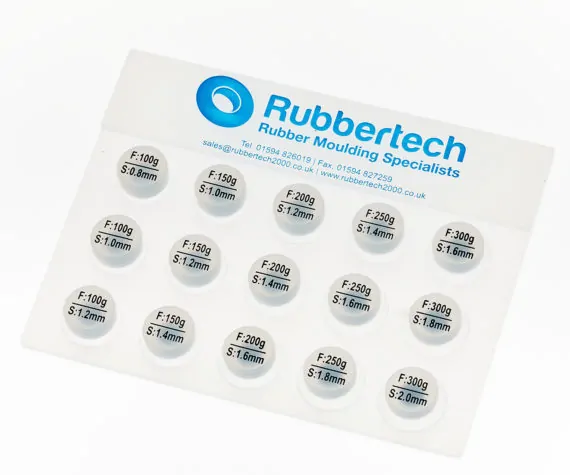 When designing a new tactile keypad, it is often difficult to decide how to specify the operational feel you want the buttons to have.
Keypads can have different operating forces and different stroke lengths (how far the button travels before contacting the PCB).
Design teams and Marketing teams often have different ideas on this but rarely can they advise how many grams the force should be or how many millimetres the stroke length should be.
To help our customers we have a sample keypad that has buttons ranging from 100g to 300g and stroke lengths of 1.0mm to 1.8mm. We think this is the easiest way for customers to ensure they choose the specification that is best for their product.
We have samples of this keypad available upon request ready to despatch.
If you would like a sample please contact us.
We will look forward to your enquiry.