Colourful silicone mouldings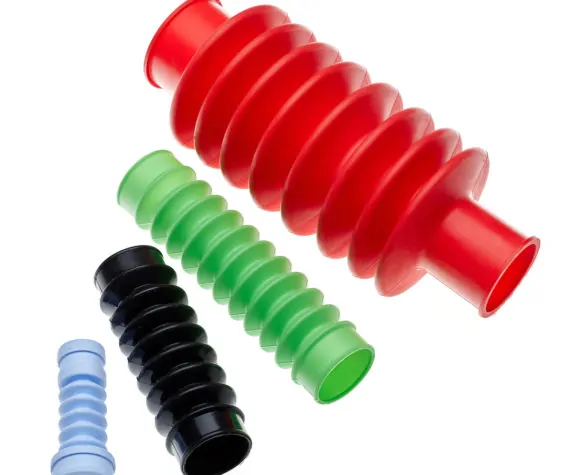 Colourful silicone mouldings:
Silicone rubber is fully colourable. It is easily colour matched, across a full range of pigments. When defining the colour of a complete or part of a silicone moulding (or of an ink) it is common to use Pantone or RAL specifications.
Pantone and RAL are industry standard colour specification providers, they permit people working remotely to produce items in the same colour. Pantone is an American system while RAL hails from Germany, there are other colour systems, but Pantone and RAL are the most popular.
If you send us your Pantone or RAL colour specification, we can buy raw silicone rubber premixed to that colour reference. We can also mix inks used for spraying to Pantone or RAL colour references.
Your colour choices, and probably your brand's colour, will often be custom to you and won't be used by any other of our customers. It is possible there may be a minimum order requirement for your specific colours, the more mouldings you are taking the less this should affect you.
Raw material suppliers and compounders, often claim colour matching is their speciality, one of ours states the colour of every batch is verified by spectrometer before dispatch.
References ..
Pantone https://www.pantone-colours.com/