Antimicrobial coated keypads for hospitals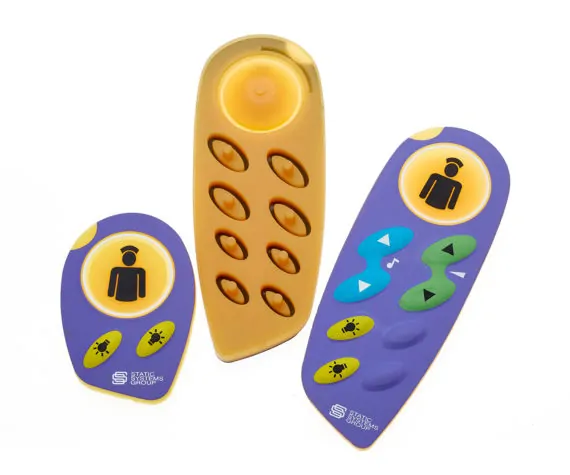 There are many components used in the healthcare and medical industries that require extreme cleanliness and resistance to microbial growth. Recently, the problems posed by MRSA and Clostridium Difficile infections have added pressure on suppliers to solve this problem. We have developed a process that gives a unique and economic solution to this problem.
Our customer asked us to manufacture a keypad for a new nurse call unit that incorporated an antimicrobial additive in the material to help resist growth, and kill, harmful bacteria. These additives are often added to the base compound for both rubber and plastics before the parts are moulded.
This keypad, however, also required several colours of printed graphics that would have needed a final protective spray coating to stop the print from being worn off over time. This presented a problem as the spray coating and also the inks used would be applied over the top of the base material that contained the additive.
The solution was, with our additive supplier, to develop a spray coating that protected the printing on the keypad, but also contained the antimicrobial additive. During this development, several formulations were trialled before the correct formulation was agreed. We then submitted the silicone rubber keypads to an independent test house, where the keypads were tested against S. aureus and E. coli and were approved.