22-03 Mar 2022, Update on LSR Prototyping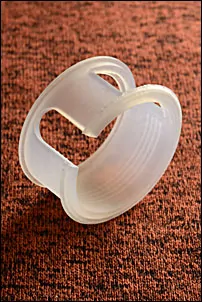 Prototyping Update
We are doing more and more prototyping and the option of getting prototypes in Liquid Silicone Rubber, very similar to the HTV silicone for production parts, has been very well received and helped many of our customer with their developments.
We now have in house design for our prototype tooling, often reducing lead-times to within 7 days. After a period of development, we are now able to prototype sealing solutions, bellows and non-tactile keypads.
We have invested further in new vacuum chambers to improve our moulding process and improve final prototype quality.
If you are considering prototyping in silicone rubber and would like to discuss your requirements, please get in touch.