22-02 Feb 2022 – Visualising Handheld Instrument Covers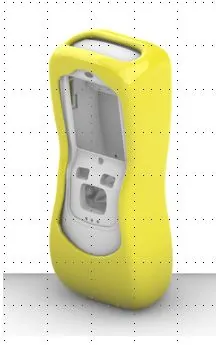 Visualise your handheld instrument with a protective cover
As part of designing a protective cover for a handheld instrument we can produce visualisations to show what it will look like! We just need CAD of the object, or the object itself to get started.
Rapid Prototyping in Silicone Rubber
We can now rapid prototype in Liquid Silicone Rubber, meaning you can prove your design in production like materials. Check us out, perhaps we can prototype your item? Read more here.
We offer fast turnarounds at competitive prices on tooling and piece/part quotations, for production either here at our UK factory or in China.
Established in 1986, Rubbertech 2000 are a specialist rubber moulding company producing market-leading keypads, key mats, buttons and membrane keypads, as well as seals and gaskets, gaiters and bellows, manifolds, wheels and tracks, instrument covers and over-mouldings, grommets, bungs and much more.
Check us online, contact us, speak with us, thank you for reading.
We look forward to hearing from you.
Kind Regards